Class 12 graduate of Motithang HSS sets new record
Pema Seldon Tshering, Thimphu

Sep 18, 2017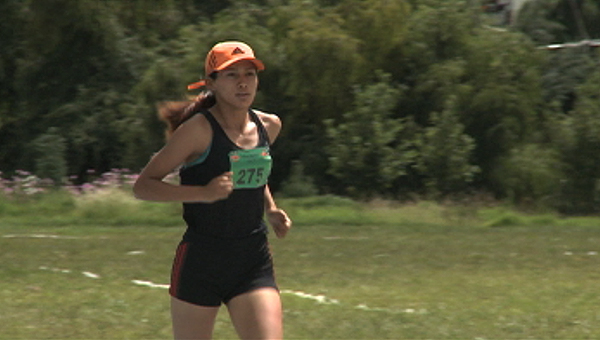 Goma Pradhan, a class 12 graduate from Motithang Higher Secondary School has set a new national record in 3,000 metre run by breaking her own previous record.
She set the new record during the open track and field championship held in the capital yesterday. Goma, completed the 3,000 metre race in 12 minutes, 26 seconds and 48 milliseconds, 14 seconds less than her previous record. She was the winner of last year's national school level competition.
The national record-holder was beaming with happiness over setting a new record.
"It is a proud moment when your hard work is paying off. In the past, the national level sports activities was competition within schools in the same age groups and we didn't feel that confident," said Goma, adding that now the national level competition is open to all age groups and she feels more confident competing with diverse age groups.
The open championship saw more than 300 participants. Officials from Bhutan Amateur Athletics Federation (BAAF) said the event was organised to provide platform for people from all age groups to showcase their talents in athletics.
"Such sporting activities is being held to educate people to know that athletics can potentially benefit one's health by keeping the body fit and help mind to be at peace," told Dorji Tenzin, the General Secretary of Bhutan Amateur Athletics Federation to BBS.
During the open chamiponship, 15 different track and field events were held. The BAAF plans to organise similar events in future.