OAG forwards another government land encroachment case to court
Changa Dorji, Thimphu

Sep 14, 2017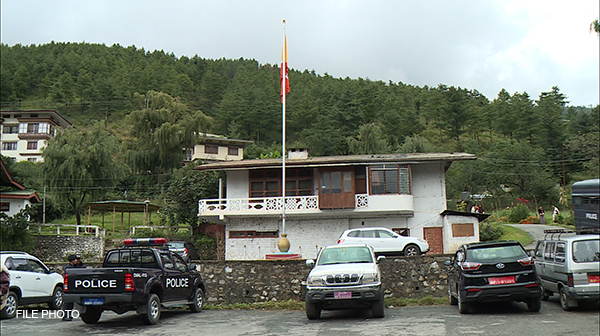 The Office of the Attorney General (OAG) forwarded an alleged government land encroachment case involving the revenue clerk of Thimphu Dzongkhag Administration to the district court today.
The case also involves seven other individuals including former Chang Gup Naku.
Thimphu dzongkhag's revenue clerk who is the prime suspect faces charges of forgery and encroachment of government land. The rest are charged with forgery for signing on a fake No Objection Certificate.
According to the OAG, the prime suspect had bought a 10-decimal land at Baap Gochu in Babesa, Thimphu in 2000. But later during the New Sathram Compilation Survey, the suspect, with the help of other accused, registered a different land in his name in the place of the one he bought in Baap Gochu.
The land that he registered in his name fraudulently is a government land. It is located in Babesa and measures 63.12 decimals.
The Anti-Corruption Commission (ACC) launched an investigation into the alleged land scam after it received a complaint in March 2009.
The ACC froze the transaction of the land and forwarded its investigation report to the OAG in December last year.
At the miscellaneous hearing for the case held today at the Thimphu District Court, the OAG called for the restitution of the government land and also asked the court penalize the accused as per law.