Bumthang Dzongkhag Administration seizes stray cattle & horses
Kipchu, Bumthang

Sep 13, 2017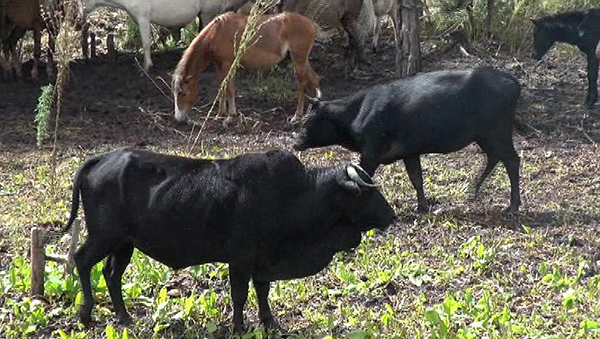 Bumthang Dzongkhag Administration has started seizing cattle and horses that are strayed in the town area starting this month.
The move comes after the recent Dzongkhag Tshogdu resolved to fine those cattle and horse owners whose animals are seized. More than 40 horses and five cattle have been confiscated so far.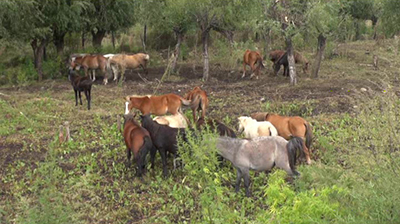 The seized animals are kept at the Agriculture Ministry's Horse Breeding Farm and the Brown Swiss Farm. The animals are kept in such enclosures for a week and owners are expected to get them out by paying fine of Nu 1,000 per animal. If no one comes to claim the animals, they will be auctioned.
"If cattle and horses are not taken care of, there will be lots of problems in the town. The Dzongkhag Tshogdu Chairperson and the Dzongdag explained the motives behind such an action and endorsed the rule," said Pema Lethro, the Municipal Engineer. "We told all the gups to create awareness on the issue and get an undertaking letter from the people. Then we started seizing the animals."
A similar rule was implemented in 2015 but it failed. The move is intended to inculcate social ethics and responsibilities in the people.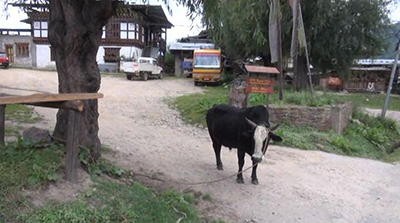 "The town must be clean because tourists visit here. Also, if cattle roam in town, there are chances of spreading diseases in the community. They even ram and knock cars parked in the town and dent them," added the Municipal Engineer.
Despite many signing the undertaking letters, it is becoming difficult for them to adhere to the new rule.
"We are facing challenges in keeping the animals in our village now. People chase our horses towards Chamkhar if they see our horses grazing around their villages. There are some options we can work on but honestly speaking, it's impossible to depute a man after each horse in the forest," said a farmer from Chhoekhor Gewog, Pema Namgay.
He instead suggested if the government could support them in constructing a metallic gate at the bridge which connects Chhoekhortoe with Chamkhar town.
Some people have now started tending their cattle on the edges of the town. Meanwhile, the administration and the municipality are continuing the seizure of the unclaimed animals in the town.