Three bus drivers tested positive for drugs
Pema Seldon Tshering, Thimphu

Sep 12, 2017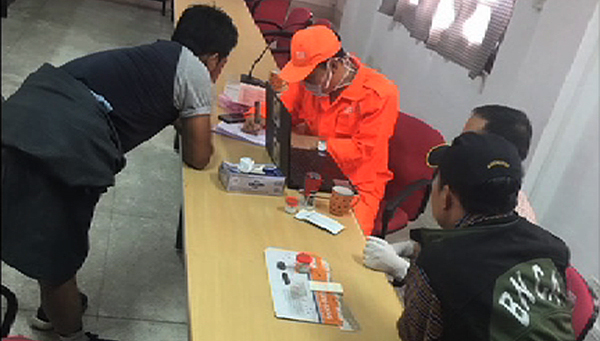 Three public transport bus drivers in Phuentsholing were tested positive for drugs. The Road Safety and Transport Authority (RSTA) in collaboration with Bhutan Narcotics Control Authority (BNCA) conducted the test yesterday.
Two of the drivers who tested positive are Bhutanese while the third one is an Indian national. They operate in between Phuentsholing and the bordering towns of Samdrup Jongkhar and Siliguri in India.
Over 90 professional drivers came for the test. They were required to provide their urine samples. The test was done with a test kit which detects about 10 different types of drugs.
The RSTA will suspend the driving licences of the three drivers for a minimum of six months. They will be handed over to the BNCA for treatment or any other necessary actions.
The re-issuance of licence, according to an official from the RSTA, will depend on the certificate issued by a BNCA certified rehabilitation centre. However, even after treatment, if a person is found positive for drug abuse, the RSTA will cancel his or her license.