DCM truck intercepted for carrying illegal timber in Paro
Sangay Chezom, Paro

Sep 11, 2017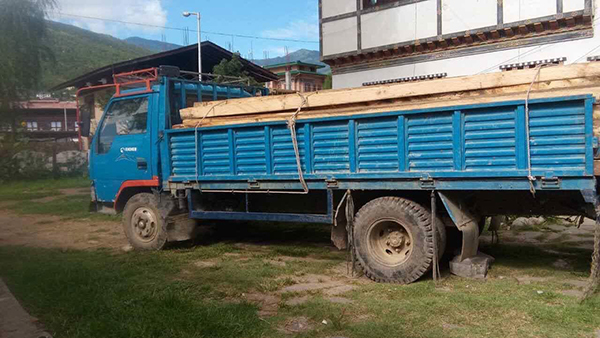 Paro Forest Division's patrolling team has seized a DCM truck carrying illegal sawn timber in Dopshar-ri Gewog on Saturday.
Chief Forestry Officer said the DCM truck and timber were seized in accordance with the Forest Conservation Act 1995.
The offender, who is from Tsento Gewog will have to pay fine of almost Nu 22,000.