Trashi Yangtse local leaders ask Khonlongchu project to employ locals
Tshering Zam, Trashi Yangtse

Aug 27, 2017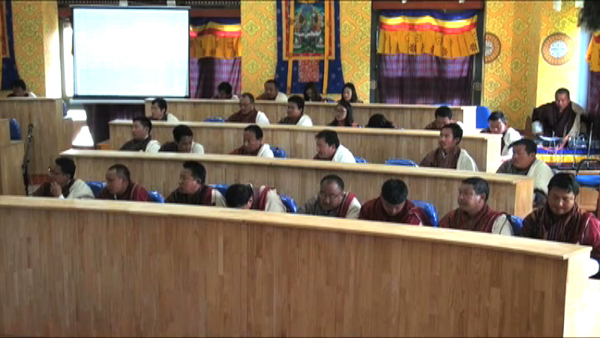 During the recent Trashi Yangtse Dzongkhag Tshogdu, local leaders urged the Kholongchu Hydro Electric Limited to provide employment opportunities to the locals. They also asked the project to hire vehicles belonging to the local people.
The Gup of Ramjar Gewog, Tenzin Wangda said the locals have high expectations from the project. He shared that some people had even bought bolero vehicles in a hope of being hired by the project.
"But now, these people are struggling to pay off the loans they took to buy the vehicles," said Gup Tenzin Wangda. "They have to pay more than Nu 20,000 to the banks every month."
Khamdang Gewog Gup Khandu said the people haven't given up their hopes yet.  "They are, in fact, hoping for better opportunities as the main project works have not begun yet," he said.
The Gup of Tongmajangsa, Tashi Dorji, said they do understand that the project would need skilled people. "That's why we are not expecting them to employ just the locals," he said. "But we hope they will hire locals for the jobs that don't require much skill."
The officials from the Kholongchu Hydro Electric Limited, meanwhile, say the project has so far hired 23 vehicles.  Of that, 17 belong to the locals.
"We have a policy in place for hiring of vehicles," said Kencho Dorji, the Joint Managing Director of the Kholongchu Hydro Electric Limited." He added that tenders will be floated and preference will be given to vehicles belonging to locals.
"For instance, if there is a vehicle from Thimphu and Trashi Yangtse with the same kilometre and rate, we will hire the one from Trashi Yangtse. This is clearly reflected in the policy as well," he said.
As for jobs, the recruitment, officials said, will be done as per the employment act. They added preference will be given to locals when it comes to manual jobs.
The Kholongchu Hydroelectric Project is scheduled for completion in February 2021.