Preventing depletion of non-wood forest products
Samten Dolkar, Thimphu

Aug 26, 2017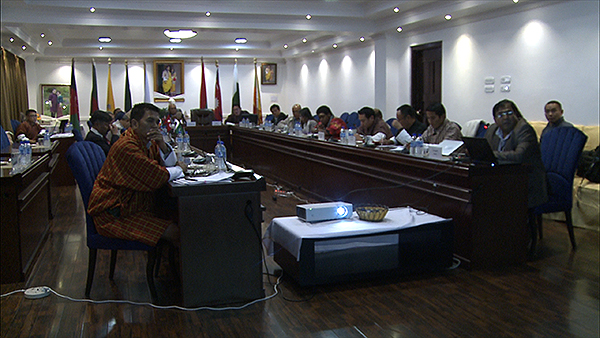 The Non-wood Forest Products (NWFP) are a significant source of livelihood to many rural communities in the country. To combat over-exploitation of the Non-wood Forest Products, the Department of Forest and Park Services will adopt a new business model.
The model was discussed at the two- day SAARC consultative meeting held in Thimphu yesterday. The officials from the Department of Forest and Park Services of the agriculture and forests ministry say a challenge common to Bhutan and other South-East Asian countries is the depletion of Non-wood Forest Products.
In Bhutan, it's particularly the medicinal and aromatic plants that are being harvested at a faster rate. "The communities over harvest," said Sonam Peldon, a Deputy Chief Forestry Officer with the department.
"They do not comply with the harvesting guidelines of the Department of Forest and Park Services."
The new business model would include a resource based information sharing system at the regional level among others. The Deputy Chief Forestry Officer, Sonam Peldon, said information relating to marketing is expected to help local communities know the value of the products in the region. This, in turn, is expected to enable them to bargain for better prices when selling the products in their home countries.
The sustainable business model is expected to help rural communities in the SAARC region to increase their income from Non-wood Forest Products while ensuring sustainable collection.