YCC & youth mark International Youth Day
Pema Tshewang, Thimphu

Aug 14, 2017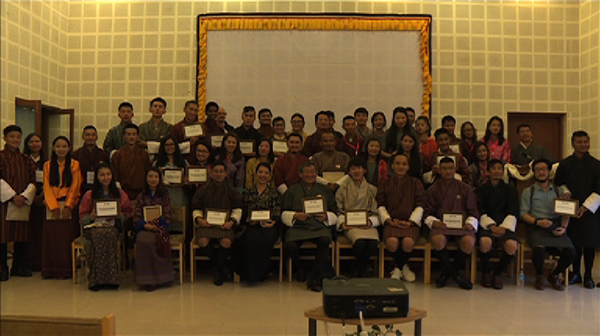 As the International Youth Day was observed in the country yesterday, Youth Caring Community (YCC) in Thimphu organised a session where youth from various educational backgrounds shared about their dreams and aspirations, and their icons.
Realising the critical role that the youth play in nation building, Youth Caring Community was formed by a group of volunteers some six months ago. Its key objective is to help youth find the right path. It also helps youth seek guidance and inspiration from their role models through facebook and telecommunications.
YCC's Project Developer, Ugyen Tshering said youth are foundation of resources, brimming with enthusiasm, energy, and ideas.
"If a boy from Zhemgang is passionate about playing football, we will try to associate him with any of the footballers so that the child can get inspired and pursue his dreams," added Ugyen Tshering.
The members of YCC are people from diverse professional backgrounds and agencies.