Heavy rain cuts off Samtse-Tashichhoeling road
Damcho Zam, Samtse

Aug 13, 2017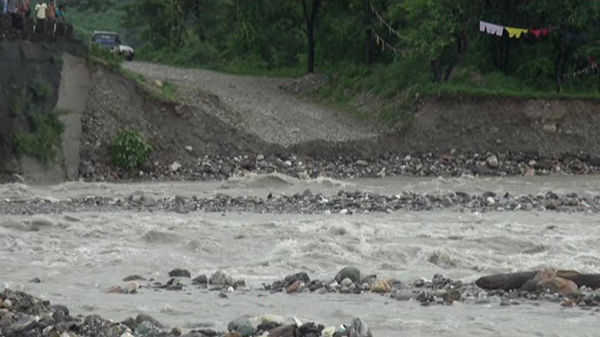 A part of Samtse-Tashichhoeling road has been washed away by the swollen Dhamdum River at Buduney yesterday morning. The incessant rainfall has also made the Bailey bridge near the road unstable.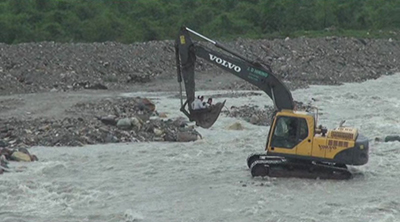 Following this, the Road Safety and Transport Authority restricted the vehicle movement since yesterday morning.
The Samtse-Tashichhoeling road connects around eight Gewogs of Samtse with the remaining Gewogs.
Meanwhile, Department of Roads (DoR), with the help of an excavator pulled out the stranded commuters safely from one side of the river to the other. The DOR has also deployed four excavators to channelise the river.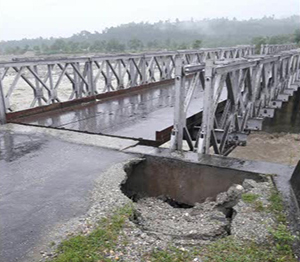 The DoR's Executive Engineer said a temporary bridge is being constructed over the river since last week and is expected to be complete by next week. He said the actual deadline for the completion of the temporary bridge was in June this year but the works delayed due to shortage of some bridge parts.
However, the Executive Engineer assured to repair the damaged bridge in about two days.
A part of the existing bridge collapsed last year which led to the construction of the road along the Dhamdum riverside.