SWS works to save the endangered Red Panda
Tshering Zam, Trashigang

Aug 13, 2017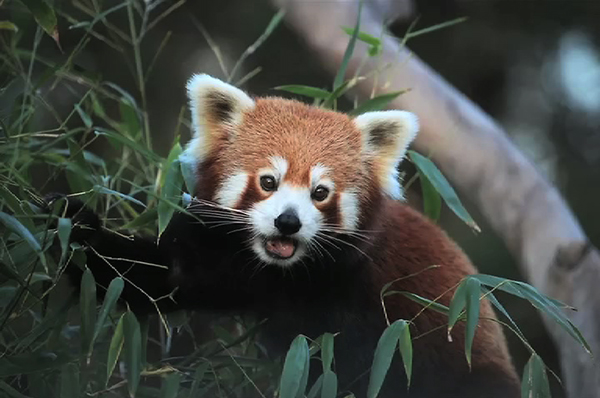 The Sakteng Wildlife Sanctuary (SWS) in Trashigang is restoring degraded land and planting bamboos to protect Red Panda population in the area.
Red pandas are endangered species in the world and are found in eastern Himalayan regions. The sustainable rangeland management practices are being implemented to also improve the livelihood of herders in Merag and Sagteng in Trashigang.
The sanctuary recorded about 30 to 35 red pandas in the area since 2010. Five camera traps have been installed in several locations since last year. But so far not even a single shot of the red panda has been captured.
"We cannot give a definite answer whether it is increasing or decreasing but the survey is ongoing and hopefully after three years with the completion of our survey we would be able to come up with a concrete number or at least some evidence," said the Forest Officer, Norbu Yangdon. "We have procured ten more camera traps and then this year, we will again set up more camera traps."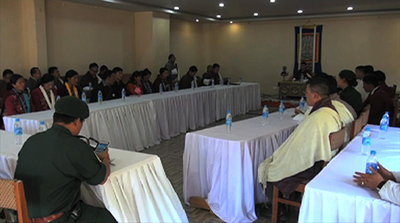 Forestry officials said land degradation caused by landslides and degradation of forest affects the habitats of the red pandas. Over 3,000 bamboo shoots were planted in degraded areas to revive the habitat last year. Bamboo is the main staple diet of the panda's during the summer. They also depend on fruits and mushrooms as a supplementary diet.
"We carry out activities like plantation, fencing, construction of check dams so that the areas get rehabilitated and the habitat of the red panda is maintained," and for doing this, the forest officer said they involve local people.
The Sakteng Wildlife Sanctuary is constantly educating the herders on the behaviour and habitat of Panda since they share the same habitat. The three-year project is being funded by Darwin Initiative in the United Kingdom in collaboration with Charles Sturt University in Australia.