Private waste firm doing its bit to maintain cleanliness
Kipchu, Bumthang

Aug 12, 2017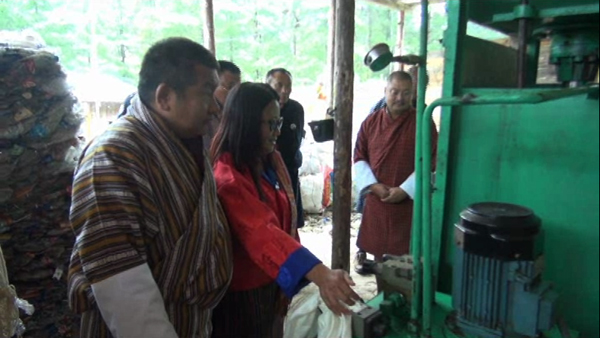 A private waste management and recycling firm called Dak Tsang Rab Kar is doing a brisk business and maintain cleanliness in Bumthang town.
The Agriculture and Forests Minister Yeshey Dorji visited the firm on August 10 and committed his support in enhancing the company's viability.
"The Agriculture and Forests minister told me he will grant fund to set up a composting plant and build a shed," said the proprietor Chogyel Lhamo. "He also said he will help in laying the base course for an access road," she added.
The company employs five staff. Waste is being collected from Chamkhar town and nearby places. Plastic bottles are compressed by a bailing machine and then stacked. The company sends about four truckloads of waste for sale in Phuentshogling which translates to some Nu 150,000 in revenue. There are brighter prospects for the company after the visit by the minister.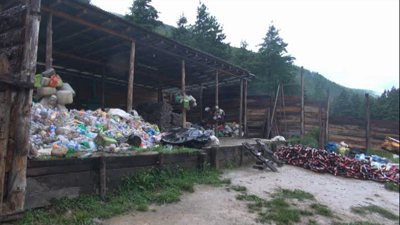 "I will now be able to work more efficiently in reducing waste once I get all these facilities. I will also be able to make manure out of degradable wastes which are currently dumped everywhere."
The firm also makes bags and dustbins out of waste and are sold in Thimphu. Dak Tsang Rab Kar started operating in Bumthang since 2015. Earlier it was based in Trongsa town. Higher urban population and more waste prompted the company to move to Bumthang.