National drama festival to showcase 50 best dramas
Pema Tshewang, Thimphu

Aug 10, 2017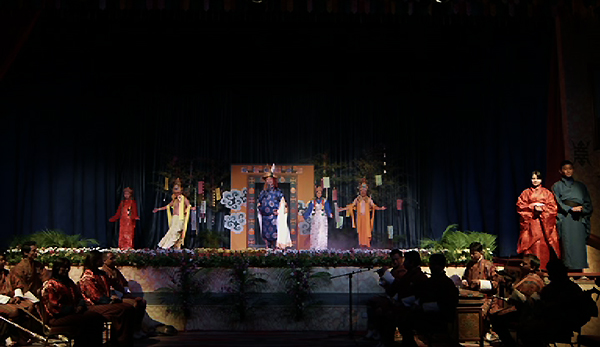 The Education Ministry will organise a national level drama festival in the capital. The first ever drama festival will start from 16th of this month and will go on for the next 50 days.
The festival will showcase 50 best dramas selected from 200 dramas produced by schools across the country. The festival will consist of self-written plays, Namthars and Shakespearean drama.
"To celebrate Shakespeare back into our curriculum, we have staged a Shakespeare's the Merchant of Venice Play. From that moment onwards everybody was excited about drama and theatre coming back to our school system," said the Education Minister Norbu Wangchuk. "That inspired us to work harder and provide a structure and frame work. So we have asked the schools to take this initiative."
The drama will be staged for free at Motithang Higher Secondary School from 6 pm every day. It will be an annual event starting this year. The ministry initiated performing arts with the reintroduction of Shakespeare's play in the curriculum last year.