Upswing in the number of drivers taking basic vehicle maintenance course
Komal Kharka, Wangue Phodrang

Jul 29, 2017
The number of drivers availing themselves of the basic vehicle maintenance course at the Technical Institute in Wangdue Phodrang has increased drastically.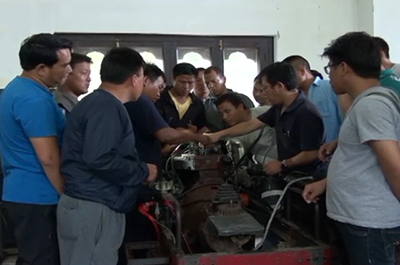 From 11 in 2006, in recent batch, 97 drivers turned up to take up the training. Following the benefits associated with the course, most government agencies are coming forward to get their drivers trained. During the four-week long course, the participants are taught to diagnose and trouble shoot basic vehicle problems.
"We have to drive everyday and we can never say when our vehicle will breakdown. The knowledge acquired from here will benefit us. It can help reduce lot of problem we are facing in terms of vehicle maintenance and repair," said one of the participants, Lhendup Dorji.
So far, over 2,000 drivers have completed the course.