Taklai embankment wall rebuilt
Karma Wangdi, Sarpang

Jul 15, 2017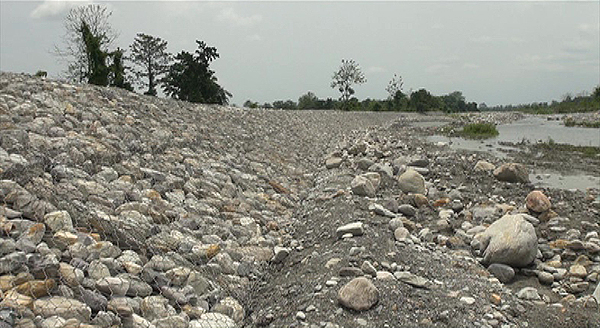 A part of the river embankment wall along Taklai River near Gaden village of Umling Gewog in Sarpang, which was damaged by flood last summer, has been reconstructed. 
Farmers hope the 200-metre long embankment will protect their rice fields should the river flood again.
Last year, the swollen Taklai River broke its bank and submerged more than 60 acres of rice fields belonging to the farmers of Gaden and Linggar villages.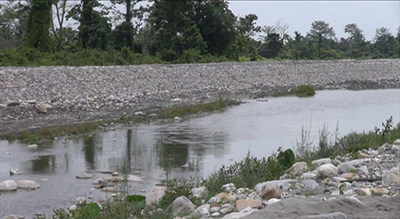 The farmers who suffered heavy losses last year are hoping the recently completed river embankment wall will provide them a safety net.
"While we cannot predict the weather, we feel safer with the wall reconstructed," said Umling Gup Ugyen Norbu.
The embankment wall was built by the villagers with construction materials supplied by the Sarpang Dzongkhag and the Gelegpu Dungkhag.