His Holiness launches Moenlam Chenmo magazine
Sangay Chezom, Haa

Jun 19, 2017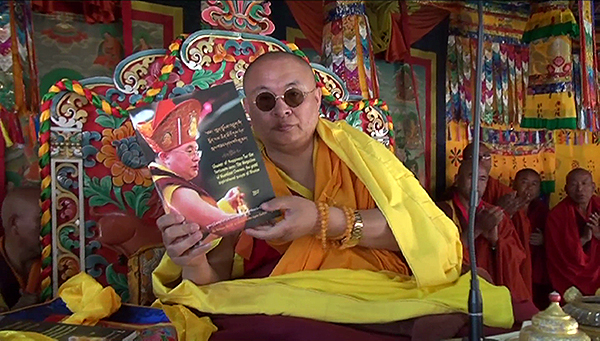 His Holiness the Je Khenpo launched the first-ever Moelam Chenmo magazine at the Moelam Chenmo in Haa yesterday.
His Holiness authored the magazine titled, Shower of Happiness for the Fortunate Ones: The Magazine of Moelam Chenmo, the Great Aspirational Prayer of Bhutan. 
In the magazine, His Holiness  explains the reasons for conducting Moenlam Chenmos. His Holiness outlines 16 different reasons.
Khenpo Sonam Bumden said the magazine also contains sacred teachings, which have abilities to make people aware of the sufferings in the world and benefit them.
Also, His Holiness awarded Khenpo Tandin Sithub from Autsho Namdroling Monastery a gold medal and Me-Shab Lewang.
Lam Phub Tshering from Haa Tagchuu Goenpa was awarded Toe-Tse Jim.
The five-day annual Haa Moelam Chenmo began yesterday.