Male patients in Saephu reluctant to open about their ailments
Surjaman Thapa, Trongsa

Jun 18, 2017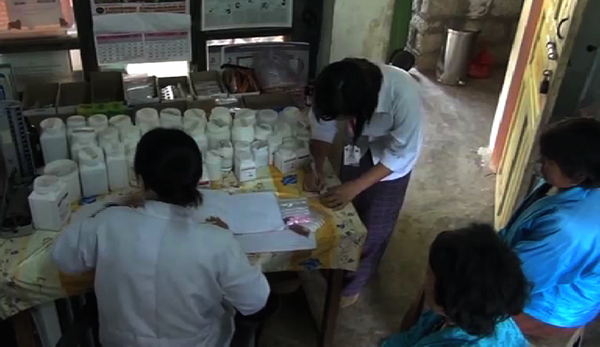 Things are quite uncomfortable for the male patients visiting the Basic Health Unit (BHU) in Saephu Gewog of Wangdue Phodrang. The facility is without a male health worker.
The only male staff at the BHU got transferred earlier this year. Since then, most men, especially elderly, visiting the BHU are hesitant to share their health problems to the female workers.
"We  feel more comfortable to share about our illness to a male worker. At times when there are more patients, we have to wait until all are gone, so that we can consult the health staff without hesitation," said Ugyen Lhendup, a resident in Saephu.
Like Ugyen Lhendup, other male patients also said they are certainly not comfortable to share about their aliments to female staff.
"If we are of same age, then it's a different issue. But the women nurses here are all of our daughter's age. So, this makes us more uneasy to talk to them," added another elderly man, Lam Dorji.
The female health workers said without a male colleague, they cannot provide the best service to the male patients.
"Male patients are not so open about their sickness. That's way we cannot render them the best service," said Tashi Pelden, the Health Assistant of Saephu BHU.
But the problem does not end with the wanting of a male staff. The BHU also faces manpower crunch against the soaring number of patients it has started to see since recently.
Currently, the two female staff manage about 60 patients in a day. The in-charge of the BHU said the number of patients increased with the coming up of Chendebjee and Nikachu hydropower plants in the locality. Also, located just next to the East-West national highway, the BHU caters to those traveling along the route. Saephu BHU was opened in 1990.