Human-wildlife conflict discourages farmers in Samtse to grow rice
Damcho Zam, Samtse

Jun 18, 2017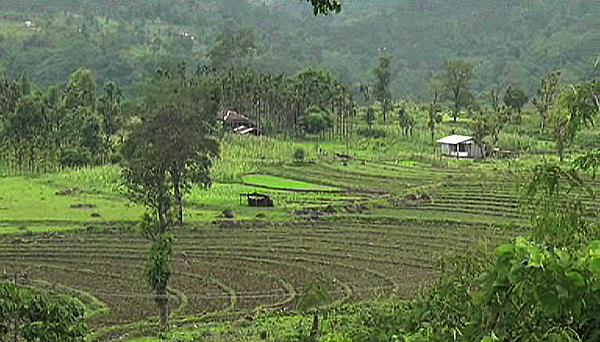 Some farmers in Tashichhoeling Gewog in Samtse have stopped cultivating paddy since almost two decades ago.
The reason is not due to lack of willingness or unfavourable weather conditions but the change in farming practice which was brought about by the increasing human-wildlife conflict.  Villagers said wild animals often attack their crops discouraging them to take up paddy cultivation.
Over 700 acres of arable land in Baepoteng-Kangdoongphu Chiwog have remained fallow. Villagers have resorted to other farming alternatives for livelihoods.
"Even after installing electric fences around the farms, wild animals continue damaging our crops," said a farmer, Nirpa Chhetri, adding that the fencing was installed thrice but none of it proved effective.
His other farming mates said due to wild elephants ravaging crops, they cannot harvest all the crops that they had sown.
"Previously when there was a severe earthquake, our irrigation water source got damaged and then some 25 acres of fields were left uncultivated. Few years ago, government came here promising us to repair our irrigation channel. But so far nobody came," said one of the locals in Kangdoongphu, Thinley Tenzin.
Today the village imports rice from the neigbouring Indian towns.
Meanwhile, villagers are still brimming with hope that someday they might get to revive paddy cultivation.