Interventions needed to assess micronutrient deficiencies among children
Passang, Thimphu

Jun 18, 2017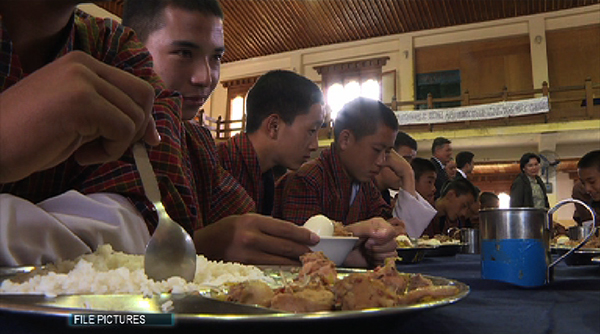 The Performance Audit Report of the School Feeding Programme called for strict monitoring to evaluate the micronutrient deficiencies among the school children in the country.
The report was released earlier this week. It stated that there was no standard dietary requirement prescribed for schools which impeded the educational institutes in ensuring the daily nutrient intakes as per the Education Ministry's standard ration scale.
The Performance Audit Report also mentioned that lack of strong quality control system in supplying commodities resulted in faster damage of food items.
Apart from this, same menu has been repeated throughout the year which discouraged students to eat.
Lack of storage facilities for perishable products, tasteless food prepared for children are some other critical points reflected in the report.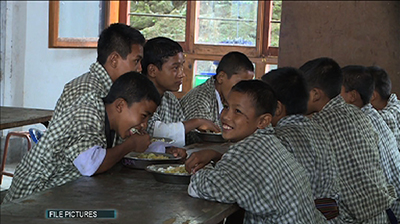 Some 16 schools in seven districts were selected for the audit.
The World Food Programme(WFP) has been gradually handing over the responsibility of providing school meals to the Ministry of Education since 2014. By the end of 2018, the ministry is expected to fully take over the responsibility of school feeding programme.
As of July last year, the government funded the feeding programme in some 110 schools including 49 central schools.
The performance audit report was prepared based on the reviews of the documents, analysis of data and discussions with the Department of School Education, Food Corporation of Bhutan, and schools.