Trees planted to mark social forestry day
Tshering Dendup, Thimphu

Jun 2, 2017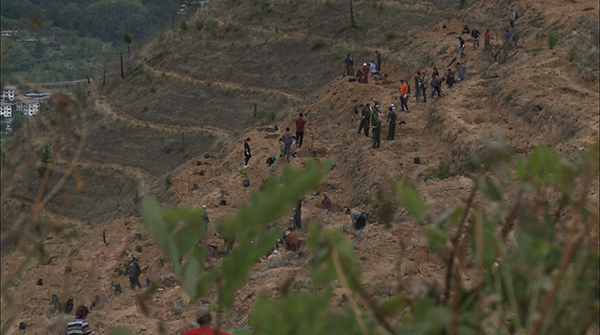 More than one thousand tree saplings of various species were planted in Samazingkha, Thimphu as the country marked the Social Forestry Day today.
The 2nd of June, also the coronation day of His Majesty The Fourth Druk Gyalpo, is celebrated as Social Forestry Day every year. The day this year was marked on the theme "plant a tree for your child's tomorrow".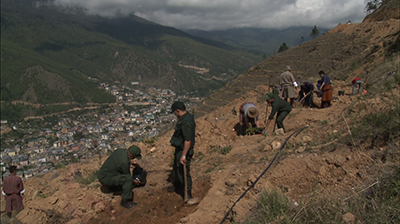 The tree plantation event in Samazingkha was led by the minister for agriculture and forests. Forestry officials and volunteers took part in it. Samazingkha was chosen as a fire last year destroyed trees in the area.
In Pema Gatshel, heavy rain did not stop the students of Gongpasingma Lower Secondary School and officials from planting tree saplings in degraded forest areas.
Meanwhile in Trongsa, the students of Tsangkha Central School and the Dzongkhag staff planted hundreds of tree saplings.