JICA's continued support to Technical Training Institutes
Komal Kharka, Wangdue Phodrang

May 28, 2017
The Chief Representative of Japan International Cooperation Agency (JICA) to Bhutan Koji Yamada assured to render continued assistance to Samthang and Khuruthang Technical Training Institutes in Punakha.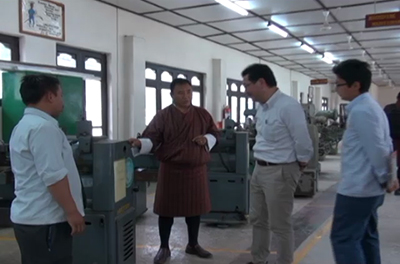 The reaffirmation was made during his visit at the two institutes yesterday. The Chief Representative also said there is a need to eradicate stigma about the blue collar job in Bhutan.
JICA has been focusing on multi-skill oriented programmes in the Technical Training Institutes in Bhutan. Apart from this, it has been providing volunteers in health, education, agriculture and IT sectors.