DNT opens its first regional office
Sonam Penjor, Phuentsholing

May 5, 2017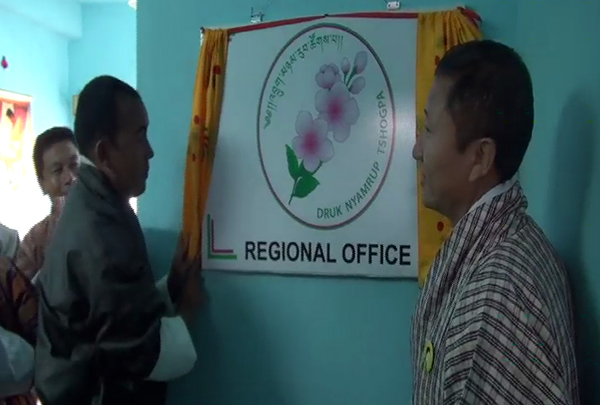 Druk Nyamrup Tshogpa (DNT) opened its first regional office today in Phuentshogling coinciding with the auspicious Zhabdrung Kuchoe.
DNT says Phuentshogling being a gateway to Bhutan and also an economic hub with people from all 20 dzongkhags residing in the border town, a need for an office was felt.
It says the office will facilitate consultations, seek people's views and understand Phuentshogling better.
The party plans to open a regional office in Trashigang next.