A road worth travelling
Kipchu, Bumthang

Apr 30, 2017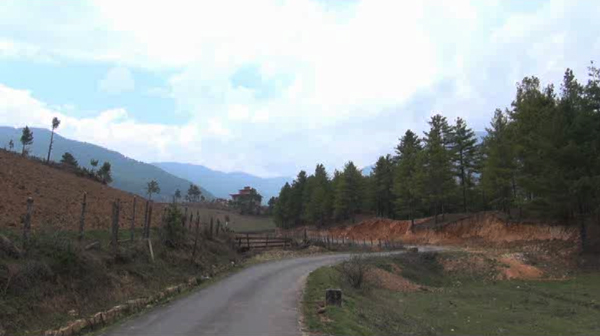 People of Tang Gewog in Bumthang are reaping the fruits of a well-blacktopped road. They say travelling has become more comfortable and faster.
"There are lots of changes after the road was constructed. In the past, when there are Gewog meetings, we have to wake up at 3 AM and walk towards the Gewog centre. And then we have to walk home before it's dark. Now, it's much better," says Tshering Choden from Phomdrong under Tang Gewog.
As soon as travelers divert towards the Tang Gewog Connectivity Road from the national highway, they get a feeling of driving in an urban street. The road meanders through the valley and it comes as a blessing to the people of Tang.
"There has been a huge deduction in taxi fare after the road was blacktopped. Earlier, we had to pay Nu 1000 to reserve a taxi from our village to the Gewog Centre. Now it costs us only Nu 100," said another resident, Dorji Yangzom.
The road was constructed about three decades ago for yak and sheep breeding centers that are located in the Gewog. Blacktopping works were complete only last year.
Tang Gewog is the farthest of all four Gewogs in Bumthang from the national highway.