Business students unleash their creativity at G-fest
Sonam Penjor, Phuentshogling

Apr 29, 2017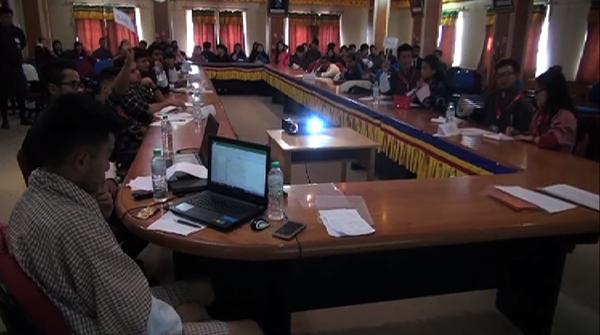 Students of Gaeddu College of Business Studies (GCBS) go beyond the classroom learning to unleash their business creativity, decision-making and innovations.
Through the initiatives of the students, a business literary festival or G-fest has now become an annual event of the college.
Prime Minister Tshering Tobgay opened the second edition of the G-fest on April 27.
Nearly 150 business students from seven colleges under Royal University of Bhutan and a college from India and Nepal are taking part in the three day-long business literary festival.
Students will compete in six of the seven business events. Battle of business plans, ad guru, business Achilles, Business quiz are among the seven events.
"Since these events are mainly focused on academic and Gaeddu College being the business college, all the events are related. It helps us come up with creativity, innovation among others," said Prithiman Chhetri, a college student.
Another student of GCBS, Sonam Yangchen, hopes that these business plans will "generate lots of employment opportunities" in future.
At the festival, Prime Minister Tshering Tobgay inspired students narrating the business trend in the country. The event also aims at exchanging ideas and culture with the foreign students.