Tertiary Education Database and DAHE website launched
Yeshi Gyaltshen, Thimphu

Apr 28, 2017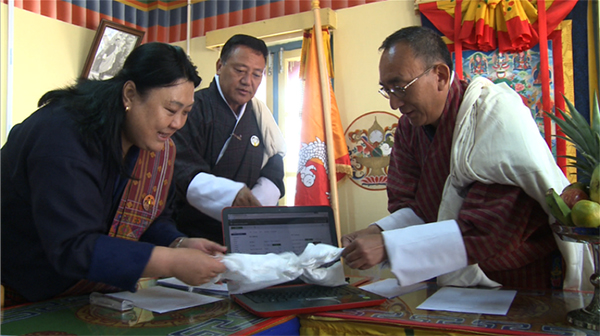 The Ministry of Education launched the tertiary education database in the capital, today.
The Tertiary Education Statistics System (TESS) will make it possible for all to access detailed information on the tertiary institutes and colleges in the country.
The website is also expected to enhance and promote accountability and transparency. Since the stakeholders will be submitting their data online, it will also promote the initiative of government offices to go paperless.
The ministry also launched an independent website for Department of Adult and Higher Education (DAHE). Both the websites were developed by the Royal Thimphu College for free.
Education Secretary Karma Yeshey said such initiative would help make them easier and take the development of tertiary education to the next level.