Bhutan gives go-ahead to implement BBIN agreement in 3 countries
Apr 27, 2017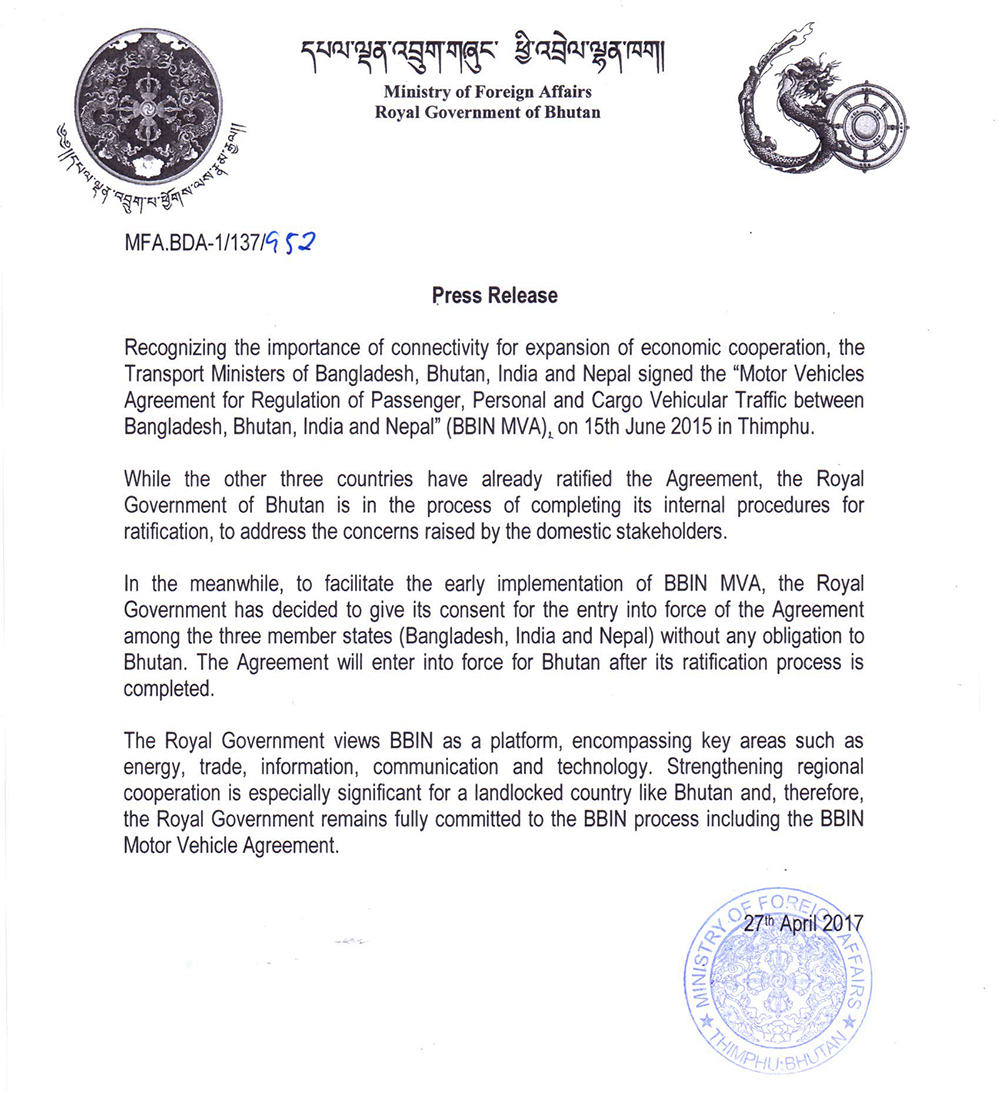 The government has given green signal for the implementation of Motor Vehicles Agreement for Regulation of Passenger, Personal and Cargo Vehicular Traffic between Bangladesh, Bhutan, India, and Nepal (BBIN) among the three member countries only.
This means the BBIN Motor Vehicles Agreement will be executed in Bangladesh, India, and Nepal.
According to the news release from the foreign ministry, the decision was made to facilitate early implementation of the agreement since the three countries have already ratified it.
As for Bhutan, the agreement will come into force after its ratification process is complete.