Norway Visa Centre now in Thimphu
Sonam Choden, Thimphu

Apr 27, 2017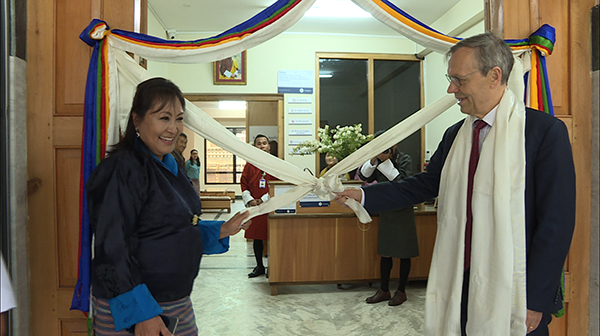 Bhutanese will now be able to apply for Norway Visa in Bhutan without having to travel to India. Bhutan Visa Application Centre has opened Norway Visa Centre in Thimphu. The centre started delivering services, since yesterday.
With the establishment of centre, the applicant will have to pay a logistic fee of Nu 4,350. The centre will help costumers process their documents once they submit applications online.  It will process visas and provide biometric facility on weekdays. It will enable Bhutanese to obtain Norway visas easily.
"People basically have forms which you can find electronically for instance on the home page which an embassy fill in that. Come here with your original papers which is very important and then do the biometrics and submit the papers. Within a maximum of couple of weeks, you should hopefully get the visa back together with your passport," said the Ambassador of Royal Norwegian Embassy, Nils Ragnar Kamsvag.
He added the new centre will increase Bhutanese visiting Norway and further strengthen bilateral relationship between the two countries. This year marks the 50 years of collaborations between Bhutan and Norway .The two countries have collaborated in the fields of renewable energy, education, and health.
"These days not many people are travelling from Bhutan to Norway but we hope that the visa centre will help more Bhutanese to visit Norway. Hopefully we will have broader cooperation. We are optimistic for the future".
Currently, there are around 20 Bhutanese pursuing masters in Norway. However the Norwegian Ambassador endeavours to have cooperation in commerce and tourism sectors.