Je Khenpo presides over the great prayer ceremony in Trongsa
Surjaman Thapa, Trongsa

Apr 27, 2017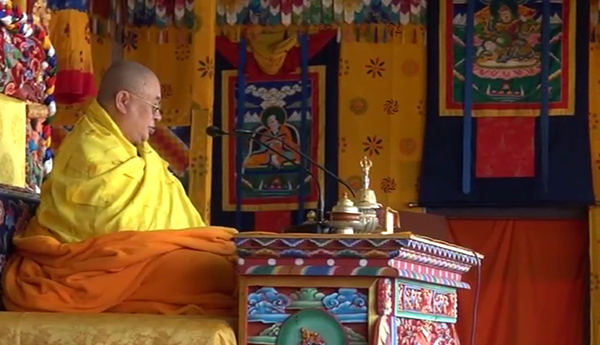 His Holiness the Je Khenpo is presiding over the five day Moenlam Chenmo in Trongsa, since today. Over 150 monks from Trongsa Dratshang are reciting the prayers.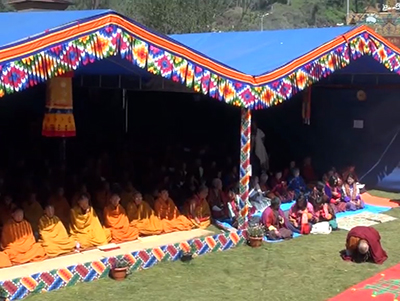 A large number of devotees from Trongsa and the nearby dzongkhags congregated at Moenlam which is being held near the Trongsa Dzong.
The Moenlam Chenmo will end on Monday with His Holiness administering Tshepai May blessing to the devotees. It has been an annual affair since 2013.