Bhutan to experience moderate shower this year
Samten Dolkar, Thimphu

Apr 27, 2017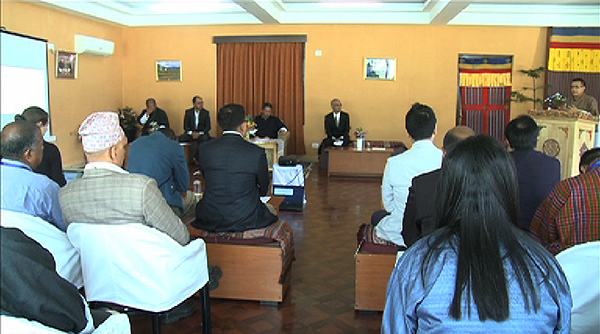 Bhutan will receive a moderate rainfall this year. This was revealed by experts and scientists from South Asia at the South Asian Climate Outlook Forum (SASCOF) in Thimphu, recently.  
SASCOF was held to discuss seasonal forecasts from different climate models in the region and prepare consensus seasonal climate information for national level outlooks.
Over broad areas of north-western, central and south-eastern parts of South Asia is highly likely to receive light rainfall. Heavy rain is expected in broad areas in eastern and the south-western parts of the region.
Moderate rainfall is most likely over the remaining areas including Bhutan.
"This forecast, for the past eight years has been used for implementing various user sectors like agriculture, energy, and hydroelectricity," said the Scientist and Head of Regional Climate Centre based in Pune, India, D.Sivananda Pai.
The forecast on monsoon is important, especially for Bhutan. Farmers can be warned on certain pest if there is no rainfall and can take precautions. Sectors such as health, hydropower and every individual can prepare accordingly as per the forecast.
"Summer monsoon constitutes 72% of the rainfall that we receive in the year. Therefore, it is important that we know about it before hand and then disseminate it to the users, so that they can make advance and prior decision and planning," said the Deputy Executive Engineer of the National Centre for Hydrology and Meteorology, Tshencho Dorji.
The monsoon forecast particularly for Bhutan will be presented next month.