MoWHS to draft National Sanitation and Hygiene Policy
Passang Dorji, Thimphu

Apr 27, 2017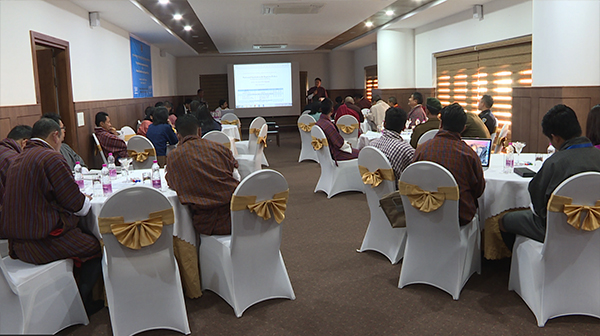 During the first consultative workshop in the capital, yesterday, the Ministry of Works and Human Settlement (MoWHS) underlined that it is going to come up with an integrated National Sanitation and Hygiene Policy.
The policy will vastly focus on liquid waste management in the country.  The ministry was recommended by the Gross National Happiness Commission (GNHC) to ink the policy, last year.
"When we submitted to the GNHC, they indicated that there should be one sanitation policy, not a fragmented one. But they kind of instructed us to have national sanitation and hygiene policy. So that's why today we are integrating both rural and urban sanitation policy," told the Chief Engineer of water and sanitation division, Dechen Yangden to BBS.
Currently, the country has rural sanitation policy but for urban areas, there are no specific and adequate legislations for urban sanitation. This is because maintenance of cleanliness in urban areas was based on legislations such as Water Act and Waste Prevention and Management Act, 2009.
"For example the temporary settlements in the urban areas, they are inevitable.  How do we deal with their sanitation and hygiene? Such things are not covered. Then the fecal sludge disposals are not clearly specified. Also the grey water management is vaguely specified in some standards and guidelines. In case of bigger thromdes like Thimphu and Phuentsholing, we have been mindful of how the sewer network can be connected and how we should have septic tank. But in smaller towns where there is no such centralised treatment system, there is no guidance as to how to deal with it," added the Chief Engineer.
Various government institutions, donor agencies, Civil Society Organisations and some private firms affiliated with sanitation and waste management took part in the consultative workshop.
Similar consultative workshops will be held in three regions in the country soon.