Chamkhar residents' renewed hope after HH Je Khenpo's visit
Kipchu, Bumthang

Apr 27, 2017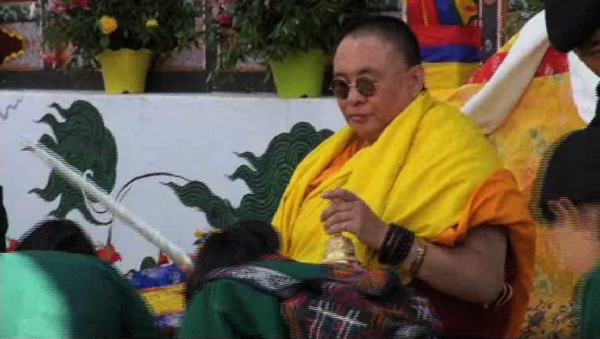 Bumthang's commercial hub, Chamkhar town is filled with an air of relief as His Holiness the Je Khenpo finally ends a three-day ritual to avert misfortunes in the town which has seen several fire disasters in recent memory.
People are still bearing the brunt of last December's major fire disaster as they mould the shambles into buildings once again.
Last winter's fire incident was the fourth time in six years that the grief-stricken town was brought down to its knees. However, residents now heaved a sigh of relief as His Holiness's visit gave them the much needed fortification.
"So far we were tormented by fire disasters and we even have threat from flood in our town. We are completely gratified by the rituals performed by His Holiness," said the Thromde Representative of Bumthang, Ugen Sangay.
Residents now hope natural disasters, especially fire disaster will never occur again.
"All the people including business communities in Chamkhar are really pleased. We are now at ease and hope that there won't be any more disasters in future," said the one of the residents, Sangay Phuntsho.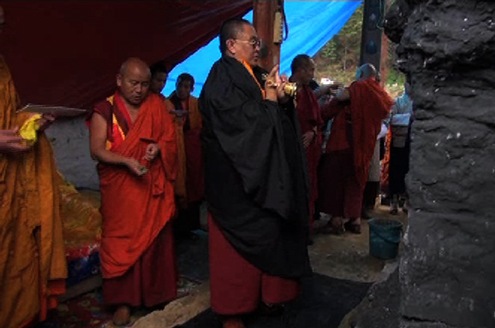 On Tuesday, His Holiness performed the Se-Nyem at the chorten built on the edge of the town and residents flocked to the site in numbers,just to catch a glimpse. The chorten is believed to have been built centuries ago to embody the soul of evil spirits. Residents believe misfortune and disasters struck them when the evil spirits were set free after the chorten was vandalized thrice.
As His Holiness the Je Khenpo performed the solemn ritual at the chorten, residents noticed that the ritual created happy ambience.
Another resident, Tshering Dorji described that "As the time approached for the ritual of Se-Nyem, there was heavy rainfall and the weather was very gloomy. However, as His Holiness approached near the Chorten and started performing the ritual, the rain subsided and the weather became fine. That's something really miraculous".
Miraculous and fortifying, Chamkhar town has risen to the occasion of the recent disasters and His Holiness's visit gave its residents great hope for all misfortunes to end, once and for all.