Gewogs to receive permanent power tiller operators
Sangay Chezom, Paro

Apr 26, 2017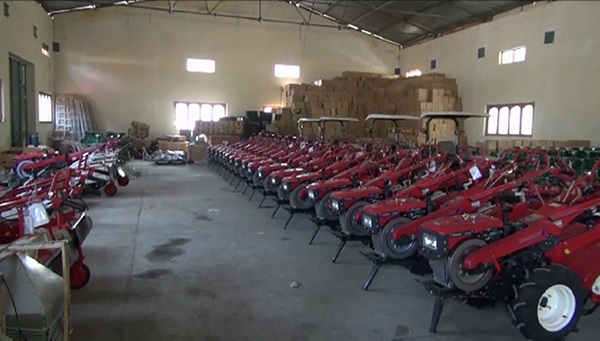 Farm Machinery Corporation Limited (FMCL) is soon going to deploy permanent power tiller operators, spare parts and 200 litres of fuel in barrel system to Gewogs.
The issue of unavailability of Gewog operators and time consumed in getting fuels and spare parts were highlights of many Dzongkhag Tshogdu held in the country.
As much as the power tillers in the Gewogs have helped the farmers in agricultural works, lack of permanent operators had affected the maximum utilization of power tillers.
Upon receiving complaints from the farmers in the Gewogs, FMCL has recruited permanent operators for the Gewogs.
The Corporation's Chief Executive Officer, Karma Thinley said the Gewog power tillers were operated by seasonal operators. Therefore he said the operators are not willing to work because it is a part time job.
"The other reason is they have their own agricultural works to be done. So in that case FMCL with the support of Ministry of Labor and Human Resource has already recruited 87 permanent operators on contract for two years. We will be having one permanent operator in the gewog who is qualified at least class ten pass and above, who can maintain the records and who can really look into power tiller hiring services."
He said, the corporation will also supply 200 litres of fuel in a barrel system and three sets of spare parts to each Gewog centres.
"But just to kick start, at least four to five running spare parts starting from plough, plough finger, nuts, bolt and filter, we have started distributing three set each in every Gewogs. A power tiller needs around 5-10 litres of fuel in a day. The extension officers or the gewog operators have to go to the fuel stations every alternate day to get the fuel. And most of the time power tillers were left idle or unused".
So far, 680 power tillers were distributed to the Gewogs since 2013.