Jana Chidey Kurim in Tsirang ends
Namgay Wangchuk, Tsirang

Apr 25, 2017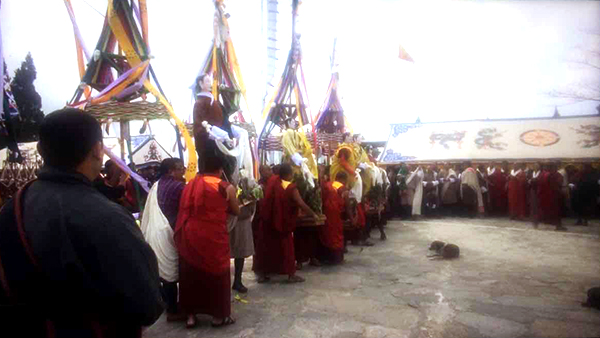 The three day Jana Chidey Kurim in Tsirang ended today. The kurim was presided over by the Yonten Lopen Tandin Tshewang and 80 monks from Tsirang Dratshang recited prayers.
It was for peace and prosperity of all sentient beings.
Such mega spiritual event was organised in Tsirang after hiatus of nearly a decade. Thousands of devotees within Tsirang and other neigbouring districts congregated at the prayer ceremony and offered their prayers.