In absence of female HA in Dorokha, women hesitate to do Pap test
Damcho Zam, Samtse

Apr 25, 2017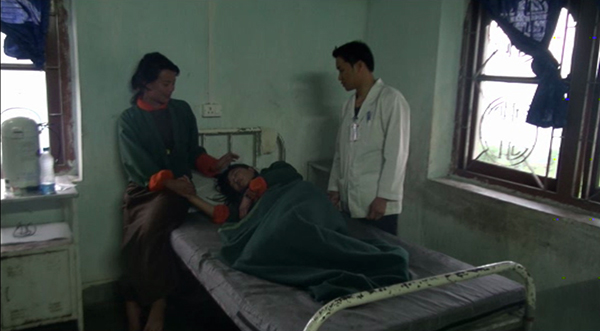 It has been three months since the lone female health assistant (HA) of Dorokha Dungkhag's Basic Health Unit (BHU) was posted to another BHU. In her absence, women are hesitant to visit the BHU for a Pap smear test, a screening procedure for cervical cancer.
It tests for the presence of precancerous or cancerous cells on the cervix. The BHU's two male HA are encouraging women to come forward for a Pap test or other clinical check-ups. But, women are still hesitant.
"It does not mean that a male health assistant cannot do a Pap smear test. We can do it but despite our countless explanations to the women, they hesitate and go back even after reaching the BHU," said one of the health assistants, Tashi Dorji.
He added women hardly come to do usual pre-delivery check-ups as well. Instead, women visit BHUs in other places where there are female health workers.
"We women get what not diseases and we feel uncomfortable to directly talk to the male HAs about it. It would have been better if we had a female HA. We can share any health-related problems to her," said a woman patient, Purni Maya Dhungyel.
Other women's concerns are same like Purni.
Another women, Ugyen Zam shared, "It has been long since I stopped going for a pap smear. I cannot discuss everything to a male HA. Previously when we had a female HA, I go for any kind of female-related test on regular basis".
Previously when the female HA was with Dorokha BHU, some 10 women visit the BHU daily.
However, women will soon brim with happiness. This is because the BHU is expected to have at least one woman HA by this July. The dzongkhag has proposed for the deployment of women HA to the health ministry, a month ago.