Nazhoen Lamtoen, respite for recovering addicts
Samten Dolkar & Kinley Dem, Thimphu

Apr 20, 2017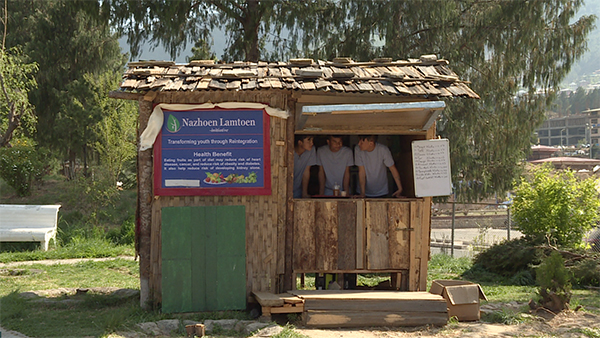 There have been incidences where recovering alcohol or drug addicts have experienced a relapse. And as recovering addicts, odds are stacked high against them making reintegration into society, a mammoth task.

To help them re-enter into society and continue to remain drug-free once they complete the rehabilitation program, Nazhoen Lamtoen was recently formed.
It is a volunteerism initiative formed by a group and its members are former drug users. It helps recovering addicts to be meaningfully engaged.
Today, Nazhoen Lamtoen has helped four juveniles who are recovering from drug abuse; to open a fruit stall at Coronation Park behind the Changlimithang Stadium in Thimphu.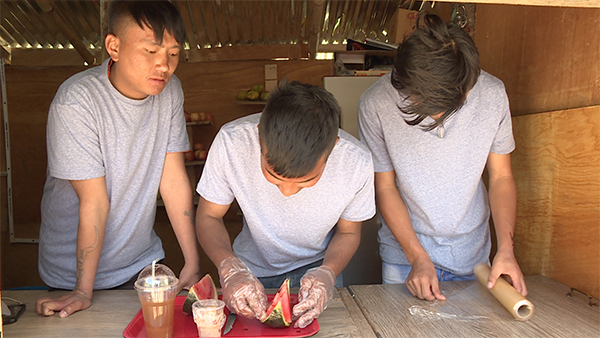 "To employ youth and also to reintegrate the youth who are conflict with law. We see lots of youth and children being unemployed. So, this is one way of employing them," said the Coordinator of Nazhoen Lamtoen, Thinley Tobgyel.
The fruit stall sells fruit juice which serves as a pivotal income generator for the four youth.
"I used to sell porridge and work in swimming pool but that didn't help me to change for good. Nazhoen Lamtoen and many of my friends did not give up on me, that's why I am here today. They supported me with the hope that I could stay away from drugs and alcohol," said one of the youth, Kinga Gyeltshen.
Another youth, Pratab Darjee said Nazhoen Lamtoen has given him a new lease of life.
"Since I got out from YDRC rehabilitation centre, I didn't know what to do. But through YDRC, I could continue my education in ten. But I could not study further after ten.  Then, aue Thinley Tobgay called me and gave me the work".
Nazhoen Lamtoen endeavours to provide similar assistance to youth who are beating drugs and alcohol addiction in and around the country. It came in existence with the help of Thimphu Thromde and Care Bhutan, a non-governmental organisation.