Young ceramic artist breathes life into dying art of pottery
Phub Gyem, Thimphu

Apr 17, 2017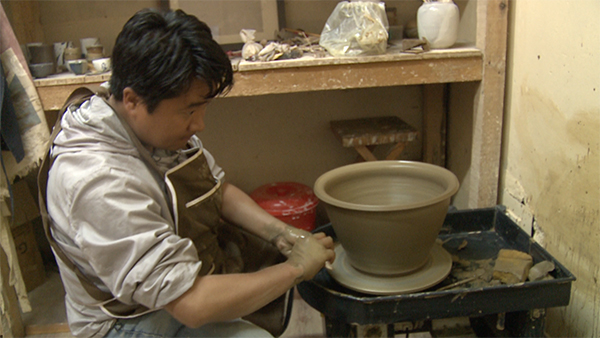 The art of pottery, which largely involved making of earthen pots traditionally in Bhutan, is slowly disappearing with some concluding that it is on the verge of extinction. A young Bhutanese ceramic artist is attempting to breathe a new life into the dying art of pottery.
Twenty nine-year-old Maiyesh Kumar Tamang, owns a Clay Studio in Thimphu. He describes his works as contemporary pottery.
Maiyesh dreamt of becoming a painter but ended up being a ceramic artist. How did this happen? It was a love at first sight. While in India where he went to study painting, Maiyesh once went with a friend from Nagaland to visit his teacher. There, they were served tea in cups made out of clay. Even the tea pot was made out of clay.
"It turned out that he made pots and the cups himself and I thought maybe I could give a shot at it," said Maiyesh. Since then, there has been no looking back. He discarded his plans to become a painter and went on to obtain a degree in ceramics from Visva-Bharati University.
Today, at his Clay Studio, Maiyesh makes ceramic products ranging from cups to tea pots, bowls, vases and many more. Maiyesh says he mostly works on small pieces. He had made almost a thousand cups so far.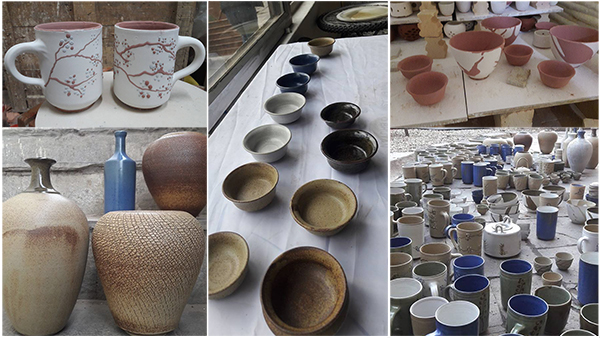 His works including beautiful vases resting on the shelves in his studio looks striking to many eyes. But for Maiyesh himself, they are not up to the mark.
"I was not really happy with the final products. People liked them but being a ceramic artist, I know exactly what good work is and what bad work is. People wanted to buy my products but I felt guilty since my work was not so good."
There is also the challenge of competition. "We always have to compete with products imported from India and China," said Maiyesh.  It was the use of white clay that changed the game for Maiyesh.
"After I started working with white clay, SABAH supported me.They wanted to buy my products. That was a very good platform. I sold almost 25,000 from one kiln."
Apart from pursing his passion for pottery, Maiyesh also teaches the art of ceramics to young aspiring potters, an effort that could go a long way in keeping the age old art of pottery alive. Currently, there are 12 students taking pottery classes at Maiyesh's Clay Studio.