Proper waste disposal encouraged in Lamgong
Sangay Chezom, Paro

Mar 27, 2017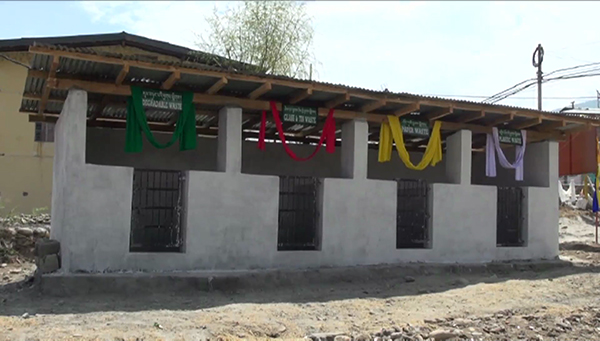 Lamgong Gewog in Paro now has a proper waste segregation pit. The pit was inaugurated today to encourage proper and safe disposal of rubbish.
Until now, segregating waste and recycling was a challenge in the Gewog.
The new waste disposal pit has four compartments each for tin and glass, plastic, paper, and degradable waste.
People in the Gewog say it will help the community to manage waste properly.
"We take care of our waste but managing waste in town did not go well. People dump everything together. With disposal pit in place, we can manage the waste," said Nim Tshering.
It has also made the job of waste collector easier.
"We used to dump everything together. It used to cause problem to waste collectors. But now, I think this segregation pit will help them and help us," said another local resident, Sonam Choden.
A fine of Nu 500 will be levied, if people are found disposing waste in places other than the designated disposal pit.
"Because our town is near the main road, many people from other places come to dispose their waste here. If by chance, those outsiders who do not comply with the waste segregation rules, we will impose fine according to the Waste Prevention and Management Act," says Lamgong Gup, Gem Tshering.
The waste disposal pit was constructed with Nu 200,000 funded by Bhutan Trust Fund.