Local leaders crucial in achieving adult literacy
Komal Kharka, Wangdue Phodrang

Mar 27, 2017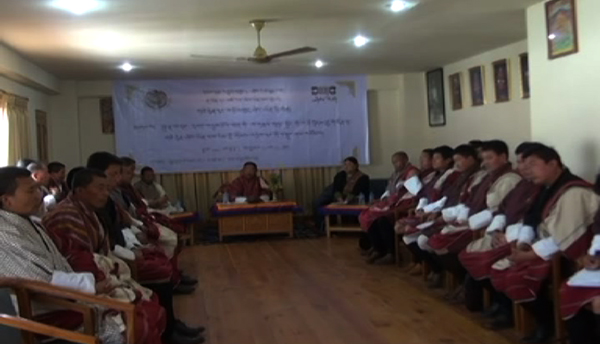 Education ministry is targeting to achieve 70 percent adult literacy rate in the country, by the end of 11th Five Year Plan.
To realise this, the ministry feels that participation of local leaders can narrow the gap.
For the first time a sensitisation programme on Non-Formal Education (NFE) for the Gups of Wangdue, Punakha and Gasa was held in Bajo, recently.
At the moment, the ministry face accessibility problem, as most adults reside in far-flung areas.
"Even at the dzongkhag level, education officials and Dzongdas find it difficult in getting access to the people in far flung communities," says the Programme Officer, Norbu Gyeltshen.
However, the ministry is optimistic about achieving the set target with the help of local leaders.
"We felt that people in the local community would listen to their elected members in their community to avail the service and look at the advantages that they would get from being literate," he added.
During the two-day programme, local leaders formulated Gewog wise strategic planning for NFE.
The local leaders will also be made accountable for NFE programmes in their respective Gewogs.
Other programme includes advocacy at Chiwog, Gewog and Dzongkhag level.