Community forest not benefitting Wangkha Chiwog
Yeshi Gyaltshen, Thimphu

Mar 20, 2017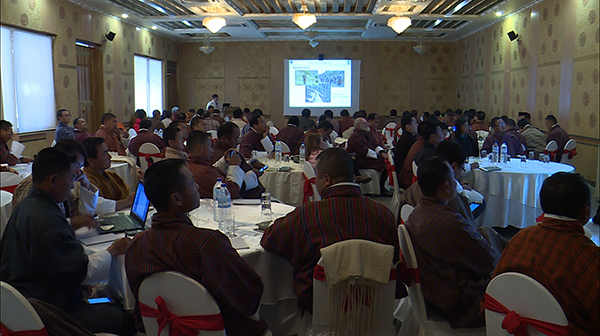 While villagers in most parts of the country are reaping benefits from community forests, there are some who aren't. One such case is in Wangkha Chiwog under Bjagchhog Gewog, Chhukha.
During the National Community Forestry Conference in the capital, today, the members of the Wangkha Rigsum Community Forest said their community forest is situated on the steep slope which hinders them to procure forest products such as timber.
"There are certain laws which restrict us from extracting timber from steep slopes. And in our forest, almost 90 percent of the area is very steep and as such we cannot cut trees from there," said the Secretary General of the Wangkha Rigsum Community Forest, Dorji Gyeltshen.
He further said initially when the community forest was identified; locals had no idea about its adverse location. He also said it is dangerous to cut trees since their village and Tala Hydropower dam are located below it.  The community forest in Wangkha was established in 2012 but so far, villagers could earn only Nu 2000 as income.
However, Dorji proposed at the conference that they are now planning to cultivate cardamom in the community forest.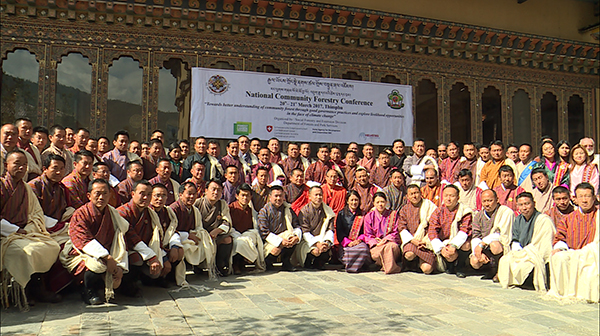 But, the forest officials from the forests and park services department disapproved the proposal. They instead said the location of the community forest will be changed to extract timber.
"If they want to change the location of the community forest, it can be done. As per the Forest and Nature Conservation Act, they can do this through their regional forest official who will send the report to the director for approval," said the Senior Forest Officer, Tashi Wangchuk.
According to forestry rules, the location of the community forest can be changed upon completion of 10 years from the day the forest was handed over to the community. The other condition is that the community forest must turn five years old and must be reviewed by the forest officials.