Fashion for a green cause
Pema Seldon Tshering & Kinley Dem, Thimphu

Mar 20, 2017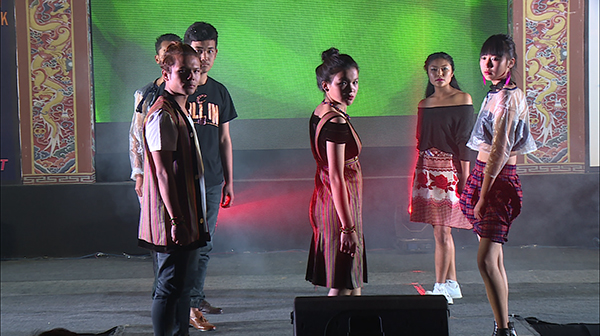 Draped in gorgeous dresses made from waste materials, 24 models walked the ramp for Nazhoen-ista, a fashion design contest organised by a youth group called Youth Social Cooperative.
This is the third such fashion design contest held in Thimphu. The earlier two, held in the past years, were organised by the Youth Media Centre.
Designing clothes using the concept of 3 R's of the environment- Reduce, Reuse and Recycle- is what Nazhoen-ista fashion design contest has all been about right from the start. The Nazhoen-ista 3 held yesterday in Thimphu was no exception.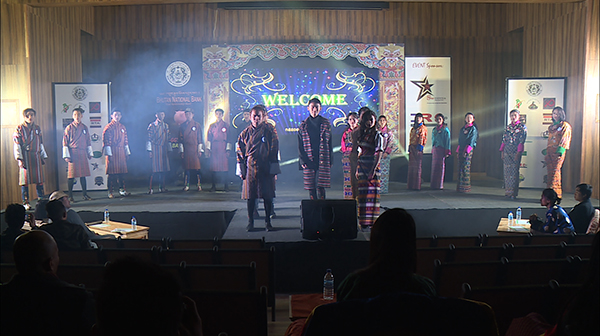 The conference hall of the Royal University of Bhutan in Thimphu was turned into a runway as yet another green fashion show was hosted.
With the theme- A Fashion for Climate Change- the fashion show saw the models showcase beautiful dresses, all made from waste materials such as unwanted clothes, plastics and old gift wrappers.
Seven aspiring local designers took part in the fashion design contest. Tshering Yangki Dorji, a student of Royal Thimphu College is one of them. Designing has been her passion since she turned 14. "All my works were created using old clothes and unwanted gift wrappers."
Tshering who is an environment and literature student strongly believes that becoming an agent of change not only depends on academic excellence. Tshering who believes anyone can affect change by undertaking a host of other initiatives has chosen fashion as a platform to raise awareness on waste management to combat climate change.
"Combating climate change through the lens of fashion and modeling contest", as the organisers put it, is the main aim of Nazhoen-ista fashion design contest. Tandin Zam, the organiser says waste management is a growing concern in Bhutan and Nazhoen-ista fashion show is a small effort towards tackling the problem of waste.
The Youth Social Cooperative intends to keep going by organising the fashion show every year