Bhutan begins preparation ahead of AFC Asian Cup qualifier against Oman
Sherub Dorji & Passang Dorji, Thimphu

Mar 14, 2017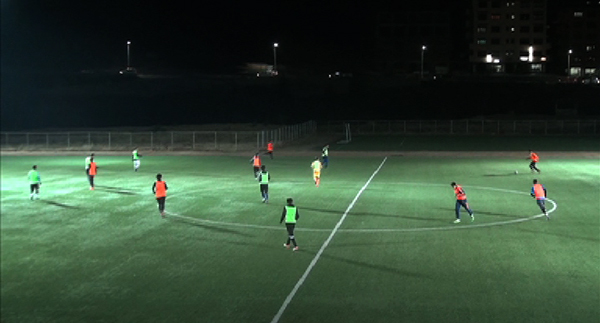 The men's national football team will travel to Oman at the end of this month to play the first match of the AFC Asian Cup qualifiers.
Bhutan secured a place in the group stages after winning 3-1 on aggregate against Bangladesh last October. Bhutan is placed in group D along with Oman, Palestine and the Maldives.
The aggregate win against Bangladesh was a welcome relief, after the dismal attempt to qualify for the FIFA World Cup in Russia next year.
The 2019 AFC Asian Cup is scheduled to take place in the UAE.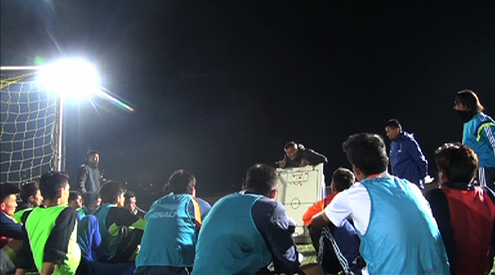 Head coach, Torsten Frank Spittler, announced the 23 men squad for the Oman game on March 2. The head coach says, each player will get their chance book a starting spot against Oman.
"I told these players the normal processes; they have to prove their quality in the league, in real matches not just in training sessions."
Several new players have made the senior squad this time. This should not be a big problem, according to the head coach.
"Two or three players are new in the group. So, they get some time now to fit in the team by their position, so, I do not think it is a big problem for them and also the other players will support them."
The coach expects a different ball game against Oman. The team has been training technically and tactically to match the opposition.
"Bhutanese players are shorter in height. Currently we are working on our heading skills and jumping skills in order to match the aerial ability of the tall international players," said one of the players, Tshering Dorji.
A total of 24 teams are divided into six groups to play home and away round-robin matches and the top two teams of each group will qualify for the AFC Asian Cup.