Miscreants shatter multiple car windshields in Hong Kong market area
Changa Dorji, Thimphu

Mar 9, 2017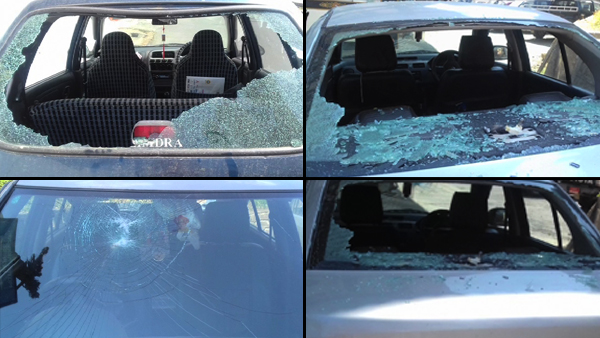 Residents of Hong Kong market area in Thimphu woke up to some unpleasant surprise yesterday. They were baffled to find out that miscreants have damaged the windshields of six cars overnight in the neighbourhood.
The car owners have reported the matter to the police, who are now on the lookout for culprits. Thimphu Police say the area is patrolled at night but they suspect the incident could have happened while the area's night patrol team were engaged with other cases.
This is not the first such case to be reported in the Hong Kong market area. Residents said the neighbourhood is notorious for being a hangout place for miscreants. "I think it will help if the area is monitored with CCTV cameras," said Ugyen Chophel who is a resident.
Thimphu Police say there are plans to install CCTV (closed circuit television) cameras in the area in the second phase of the project that seeks to install some 118 CCTV cameras in Thimphu city.