New Lhuentse Baazam opens
Sonam Tshering, Lhuentse

Feb 21, 2017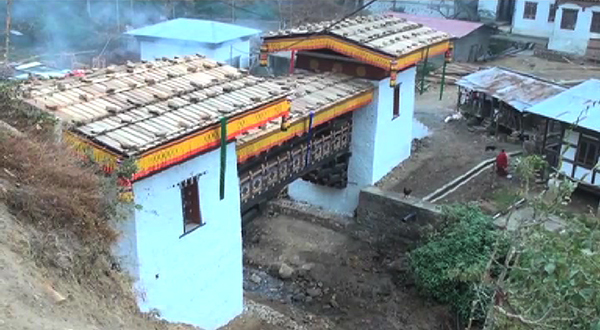 The newly constructed Baazam, a traditional bridge in Lhuentse was inaugurated today coinciding with the 37th Birth Anniversary of His Majesty. 
Agriculture minister Yeshey Dorji inaugurated the bridge.
The 12 meter long bridge was constructed at the cost of over Nu  4 M. The construction took almost a year to complete. Lhuentse's Dzongkhag engineer Kelzang Lhendup shared that there used to be a similar baazam some three decades ago, which got worn out and gradually disappeared.
The new bridge is expected to fill the void left by the old bridge's disappearance.
"Apart from being visually enticing, the bridge will also shorten the walking distance to the dzong from the nearest road for some communities," said the Dzongkhag Engineer.