Gewog Committees to monitor alcohol consumption in Lhuentse
Sonam Tshering, Lhuentse

Feb 17, 2017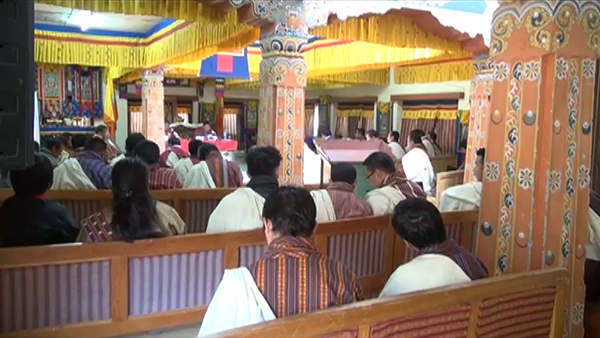 Local leaders in Lhuentse have decided to form a committee in every gewog to monitor alcohol consumption. The move, aimed at reducing alcohol consumption, was decided at the Dzongkhag Tshogdu, which ended yesterday.
Discussing the issue of alcohol consumption and the increasing costs incurred in treating alcohol related diseases, local leaders urged the government to stop issuing bar license across the country. " We have to stop issuing bar license if we are really serious about reducing alcohol consumption in the country," said Khoma Gup, Sithar Tshering.
"Not very long ago, there was only one shop with bar license in Tangmachhu. Today, almost all the shops have bar license," said Maenbi Gup, Tshelthrimla. The Gup pointed out that the shops that do not possess bar license also sell alcohol.
Karma Tshering from the Regional Trade and Industry Office in Monggar said they carry out inspections every month to make sure shops without bar license do not engage in the sale of alcohol.