Adapting and mitigating climate-induced hazards
Phub Gyem, Thimphu

Feb 13, 2017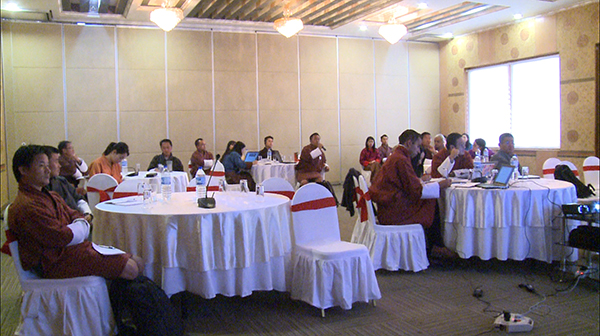 To adapt to climate change and its impacts, various agencies are implementing measures to adapt and mitigate climate-induced hazards.
Under the phase II (two) of the National Adaptation Programme of Action (NAPA), nine Government Agencies and a Civil Society Organization (CSO) are working to prepare the national, local and community entities for climate induced hazards.
At the same time they are implementing mitigation measures to reduce losses of human lives, national economic infrastructure, livelihood and livelihood assets during such hazards.
"At the moment, we are working to mitigate landslides at Rinchending check post, Reldri school side and also below Rinchending Gompa. And also construct a river protection work at Pasakha along Barsachhu," said the Project Manager NAPA II, Tshering Phuntsho.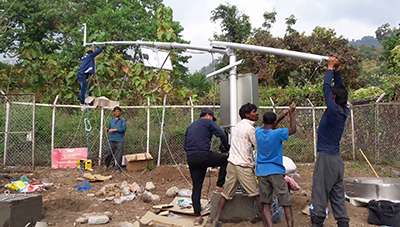 The Project Manager of National Centre for Hydrology and Meteorology, Dema Yangzom said, in idle scenario there should be 2,000 stations in order to get complete picture of a station at a particular place.
"Under this project we are installing around 99 stations across Bhutan which will help us get real picture of climate. The stations that we have installed under NAPA II, is for disaster prone areas where there are settlements. We have installed these stations to protect lives and infrastructures."
Under NAPA II, Geology and Mines Department has carried out risk assessment and mapping for critical landslide and flood prone areas in Bhutan like Wamrong in Trashigang and Lamsorong area in Samdrup Jongkhar.
Similarly, Tarayana Foundation, a CSO has developed climate resilient water harvest, storage and distribution system for four dzongkhags.
The project worth US$ 11.49 M is funded by Global Environment Facility and coordinated by the National Environment Commission Secretariat in partnership with UNDP Bhutan.