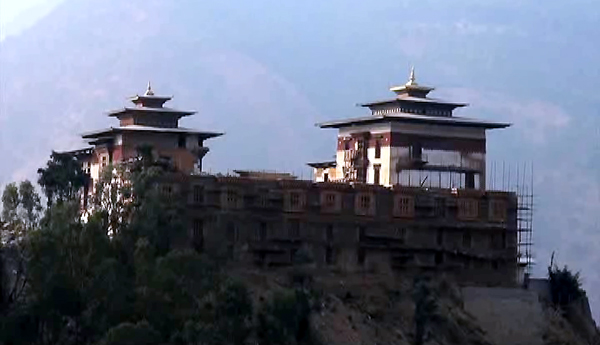 About 70 percent conservation works of Trashigang Dzong has been completed so far. The dzong conservation began after it suffered damages due to earthquake in 2009.
The conservation works began in 2013.
With only a year left for its deadline, the Dzong conservation works are in full swing.  Around 150 people are working for the conservation project.
The project officials said the traditional architecture of the Dzong will remain intact.
"We are carrying out the works as per the old structure and map. We are planning to lay off the roof by April this year," said the supervisor of the project, Sumjay.
The new components of the conservation project which include Drasha for monks, Tshokhang or dining hall and a kitchen are already completed.
A fire hydrant tank and pump house is under construction at the Dzong's entrance.
The conservation project is expected to be complete by mid of next year.
The Nu 190 million conservation project is funded by the government of India.
The Dzong was built by the third Desi Chogyal Minjur Tempa in 1659.