BT launches 4G to ease network congestion
Sonam Pem, Thimphu

Feb 5, 2017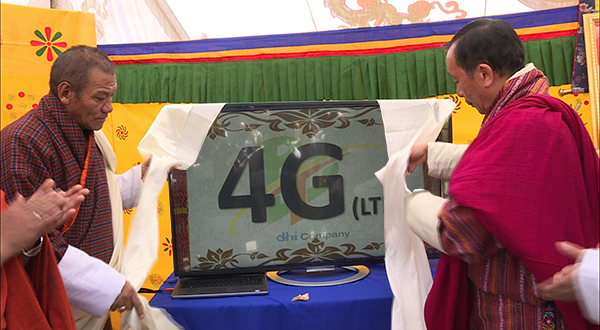 Coinciding with the first Birth Anniversary of His Royal Highness The Gyalsey, Bhutan Telecom launched the high speed 4G in five major towns of Thimphu, Paro, Wangdue Phodrang, Phuentshogling and Punakha, today.
Bhutan Telecom also launched affordable internet packages to meet the increasing demand for mobile data.
With significant number of people having access to smart phones and data connection, faster internet connectivity has become a necessity.
The launch of high speed network and affordable internet packages is expected to improve the quality and ease network congestion.
"We hope with the introduction of 4G the needs of the data requirement would be resolved. And also we have come up with the new data packages. The idea is mainly to provide data accessibility at the affordable rate," said the CEO of Bhutan Telecom, Tshewang Gyeltshen.
The fifteen new mobile internet packages aim to meet the varying needs of the customers.
It is to enhance connectivity and encourage people to use more data at a much lower price.
The remaining Dzongkhags will be connected to the High Speed 4G network within 2017.