Gelegphu Thromde to generate Nu 9 M annually from lease of land
Karma Wangdi, Gelegphu

Jan 30, 2017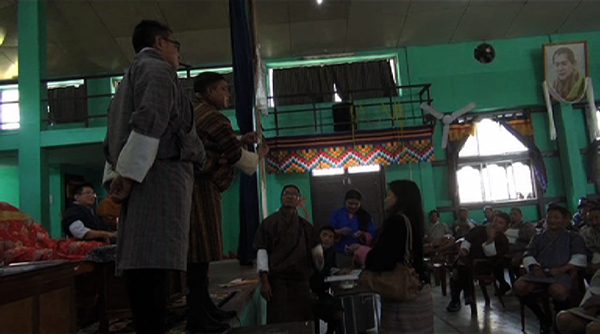 Gelegphu Thromde expects to generate an annual income of Nu 9 M through lease of land from New Industries Service Centre at Tashiling, six months from now.
Gelegphu Thromde allotted 102 plots to different business firm at New Industries Service Centre, on Friday.
31 existing business firms such as automobile workshops and other servicing unit were given priority for the plots.
The remaining 71 new applicants had to participate in a lucky draw.
The plot owners have six months time to establish their business at the Industries Service Centre.
Thromde office says they will come up with an agreement after six month and start charging rent from the leased land. Four Ngultrum per square feet will be charged.
Thromde's Executive Secretary, Pema informed the plot owners to avoid fronting by leasing their license to other parties.
"The plots owners after establishing the infrastructures, they should have a license. We will carry out inspection on the location. People should not rent the license to other person. If it is given on rent to non Bhutanese, then the license will be cancelled," he added.
The New Industries Service Centre has about 46 acres of leasable land.
The Service Centre area stretches from the present BOD junction till the domestic airport along the Gelegphu-Sarpang highway.