Provide online job application facility, say jobseekers
Tshering Wangda, Thimphu

Jan 27, 2017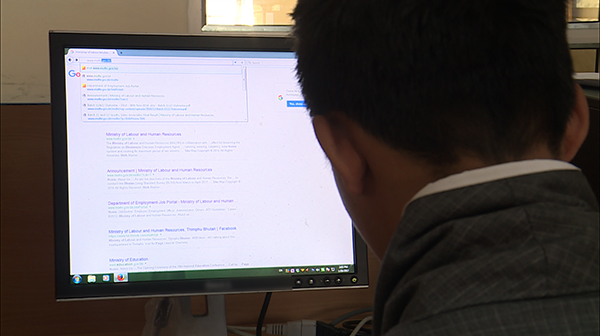 All organisations and agencies, both government and private, should provide an online job application facility, according to the jobseekers.
Currently, only a handful of agencies provide the facility.
Most job seekers have to travel for days to apply for a job in person.
The online job registration system provided by the Ministry of Labor and Human Resources is benefiting the job seekers.
But, many Corporate and Private Offices are not included in the online job portal.
"Private and Corporate Offices are located in different places. We need to go in person to submit the documents, when we apply for a job. There are situations when we have to go to other distant places to apply for a job. It is risky to travel and is inconvenient," said a Graduate of Sherubtse College, Sonam Tshering.
A Graduate from the College of Language and Culture Studies, Kencho Yenten said a few days ago, Kholongchhu Hydroelectric Project had announced vacancy and most of the applicants were in Thimphu and had to travel to Trashi Yangtse.
But, officials from the labor ministry said it is challenging for all job providers to provide online registration facility.
"Employers creating their own online system for job applications will not be feasible as lot of documents need to be uploaded and validated while applying," said labour ministry's Chief Employment Officer, Ugyen Tenzin.
He added that due to lack of technically skilled workers and equipment, the Ministry has been finding it difficult to bring employers under the system.