Indian community celebrates Republic Day
Jan 26, 2017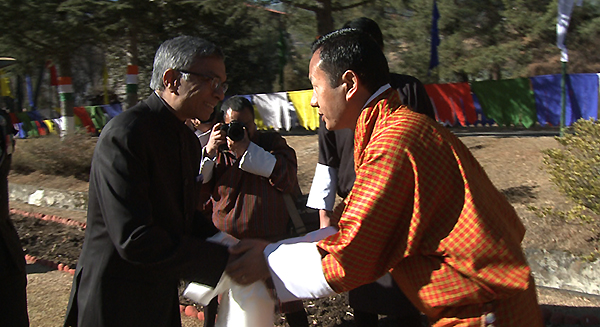 The Indian community in Bhutan came together at the Indian embassy in Thimphu to observe India's 68th Republic Day, today.
The day began with a ceremonial function.
Indian Ambassador to Bhutan, Jaideep Sarkar unfurled India's National flag.
India's National Anthem was also sung.
The Ambassador read out the India's President, Pranab Mukherjee's address to the nation.
Thereafter he inspected the Guard of Honour presented by the contingent of the Indian Military Training Team (IMTRAT) in Bhutan.
On behalf of the Bhutanese government, Gyalpoi Zimpon, Dasho Ugyen K. Namgyel, presented scarf to the Ambassador.
Also present at the ceremony were the Cabinet Secretary and the Acting Foreign Secretary.
Officers and other ranks of the Indian Military Training Team, DANTAK, and Indians on deputation with the Bhutanese government, representatives from Public Sector Units and other members of the local Indian community also came to observe the day.
Over 300 members of the Indian community were present at the ceremony.
To mark the occasion, the embassy also organised a cultural event at Clock Tower Square in Thimphu.