Bhutan loses about 900 truckloads of crops to wild animals annually
Tshering Zam, Thimphu

Jan 26, 2017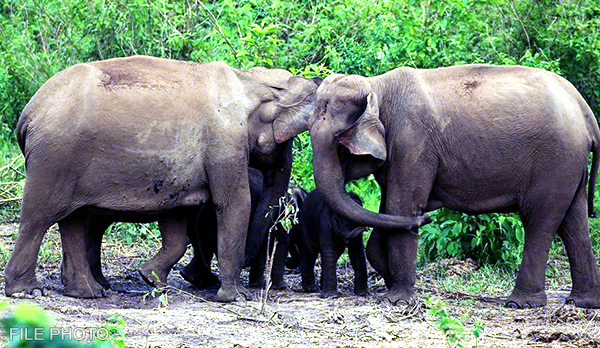 Bhutan loses over 7,000 metric tonnes, close to 900 truckloads, of crops to wild animals, every year.
The wild animals damaged 7,900 metric tonnes of crops in 2015 alone.
"Now, when we lose such a huge amount of food grains and vegetables to wild animals, our figure in terms of food self sufficiency goes down," said the Director of the Department of Agriculture, Kinlay Tshering.
Maize, paddy, and potato are the three most affected crops according to the statistic with the agriculture ministry.
In 2015, around 4,200 acres of maize were lost to wild animals.
Although, a huge amount of maize is lost to wild animals and natural calamities, the overall maize self-sufficiency stands over 80 percent in the country.
Wild boars, elephants, and monkeys are the common wild animals damaging the crops across the country.
Kinlay Tshering said the increase in development activities, labour shortage, and strict wildlife conservation policy are the reasons for human-wildlife conflict.
However, the agriculture ministry has been installing electric fencing to combat human-wildlife conflict.
"One of the interventions that we have carried out and proven so successful is the installation of electric fencing in various parts of Bhutan."
She said, in collaboration with Department of Forests and Park Services, they have covered all 20 Dzongkhags.
The current figure stands at more than 1,630 kilometres which has benefitted more than 10,000 households in the country.
Over 26,000 acres of land has been covered with electric fencing until now.
The ministry plans to extend the service to each and every gewog by 2018.